A Technical Program Manager's (TPM) role is one of the most diversifying jobs today as businesses continue to adapt to digital standards. It is also one of the more challenging roles out there since it requires a deft balance between necessary technical expertise, team management, communication skills, and business acumen.
In this article, we will take an in-depth look at a Technical Program Manager's primary responsibilities, the necessary skills that make you eligible for the position, and how you can effectively market yourself as a TPM.
Role of a Technical Program Manager
To put it simply, a technical program manager is responsible for managing every aspect of an organization's technical projects. 
A TPM may be required to handle more than one complex technical project at a time. This includes devising strategies for the company, ensuring smooth coordination between different teams, maintaining productive relationships, and facilitating collaboration between IT departments or stakeholders, among other responsibilities.
Various roles and responsibilities of a Technical Program Manager:
A Technical Program Manager facilitates communication between the technical and non-technical teams of an organization.
They must foster productive relationships with internal teams and upper management.
TPMs are required to strategize appropriate courses of action for technical teams and track their progress.
The TPM remains on top of the latest updates coming from management and implements these proactively. 
They are involved in every aspect of a technical project, from project initiation to execution and deployment.
They must devise optimal solutions to complex business problems and follow through on them.
TPMs define the scope of a project, assess its requirements, manage risks, and track the progress of the proposed methodologies.
It is their responsibility to provide support in case of issues in the execution of a project.
They assess the technical requirements of other departments involved in a development team to achieve desired outcomes. 
They are also responsible for forming relationships with these other departments and maintaining them.
A TPM leads the functional as well as non-functional details of project delivery. 
As the sole face of the team, a TPM represents the technical dependencies of software to the upper management and negotiates the deadlines and project scopes. They also are the sole link for communication between the company management and IT teams.
A TPM works with businesses that follow Agile methodologies and use modern tools and technologies. 
It is also the TPM's responsibility to assess the software and hardware needs of a development team. This includes reviewing project architecture, hardware selections, and design discussions. 
TPMs are in charge of KPI (Key Performance Indicators) management within an organization to achieve business objectives. 
Educational Background/Required Skillset
Now that we've explored the various roles of a TPM, let's discuss the necessary skill set and educational background that makes one eligible for a Technical Program Manager position.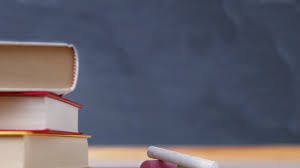 As someone who brings about discipline and structure within an IT organization's ranks, a Technical Program Manager is a highly sought-after role by companies. So, naturally, it is not easy to land one, especially if you lack technical exposure.
It is essentially a role that a software engineer advances to, to pursue people-oriented skills in the technical management scenario. Typically, that's one of the roads a software engineer can embark on with his technical expertise rather than continuing to work with code. In the latter scenario, he is likely to become a software architect or a senior-level software engineer.
The most important metrics that ascertain a potential TPM's abilities are his technical competence and program management acumen. 
From the education perspective, a TPM must have a bachelor's degree. A formal specialization in management, computer science, administration, or a relevant field is expected. However, recruiters also take into account a candidate's past experience in handling projects/programs. Ideally, someone with both experience and educational background is preferred.
However, none of that matters if you aren't familiar with the evolving trends in technologies and the relevant management methodologies that make you effective in the role. 
Necessary Skills for becoming a Technical Program Manager
A Technical Program Manager must possess skills that allow him to efficiently handle both the technical and non-technical aspects of a program. 
Technical Skills
As we mentioned before, It is comparatively tougher to land a technical program manager's job if you lack the necessary technical exposure. Even with a project/ program management background, you need to know a ton of technologies depending on the job you are eyeing. The specialized knowledge expected from a potential TPM in the front-end or back-end development discipline would be different from that expected in the business intelligence or data integration domain.
Ideally, the best way to become a technical program manager is to transition from a technical position after acquiring relevant project/program management skills. This ensures that you have the required background to handle the technical aspects of a project. 
Furthermore, a TPM should stay updated with emerging, new technologies released on a very regular basis. 
Typically, it is the project that dictates the technical competency that will be required for the successful deployment of software. However, it is a good idea to be well-versed with testing strategies, systems architecture, coding, and technical design processes. Furthermore, knowledge of SQL and other data management technologies will improve your data analysis skills and allow you to make effective data-driven decisions. 
Non-Technical Skills
Transitioning from a software developer, software development manager, or a solution architect's position, or having experience in any other similar technical role, would make a TPM role relatively easier for you to acquire. However, now that you possess the relevant technical skills, the focus shifts to your program management, communication, and organization skills.
There are certain certification courses that can help add credibility, but which definitely aren't a prerequisite to success in this role
Project Management Professional (PMP) certification
Scrum Master Certification
The focus is on getting familiar with Agile methodologies to manage project/program development and understand what it is like to supervise a scrum team. 
There are several other skills required from a TPM to take an idea generation to eventual deployment. These include:
Excellent communication skills to streamline processes between team members of a large-scale project. 
The ability to prioritize tasks since a TPM is responsible for several projects at a time. Effectively communicating with stakeholders and team members, identifying each of their sprints' capacity, and minimizing dependencies is the way to do it. 
Organization and multitasking skills to monitor the progress of various aspects of multiple large-scale programs at a time. This also requires managing time efficiently to meet deadlines. 
Leadership skills to manage different departments within an organization and provide support through their problem-solving skills in case of unprecedented problems. 
Career Transition into Technical Program Management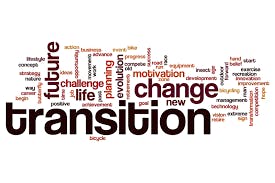 A Technical Program Manager's position comes with an interesting but challenging career path. You can graduate to several levels once you have acquired relevant exposure in your current role and increased your knowledge base. 
Different levels of TPM Positions
Technical Program Manager II
Technical Program Manager III (Senior Technical Program Manager)
Principal Technical Program Manager (PTPM)
Senior Principal Technical Program Manager
Each of these levels is assigned based on an individual's technical knowledge, Agile program management abilities, and relevant experience in managing teams. These are the buckets you are judged on in an interview to determine if you would be the right fit for an organization.
Naturally, each level comes with its respective salary band, which we will discuss in the next section.
When it comes to the roles and responsibilities of a Principal Technical Program or a Senior Technical Program Manager, they differ from an entry-level TPM in the number of teams they have to handle, the number of dependencies they have to work with and the degree of risk they must take on. 
A PTPM, for instance, is the sole representative of an entire business unit and is responsible for a large number of teams while working on higher risk-oriented and greater visibility programs.
It is important to keep in mind that there isn't always consistency when referring to a technical program manager position. The role is also sometimes addressed as technical project manager, or simply a project/program manager for a tech organization. It essentially indicates uniting software development teams, analysts, and data scientists under project delivery's common objective. Therefore, to move up from a software or management position to a technical program management role, you must actively be on the lookout for opportunities.
There are a few things you can do to remain on the top of your game: 
The role primarily involves interacting with stakeholders, upper management and the teams you are supervising. This means regular meetings where you will lead a large number of conversations. Therefore, communications skills are key. 
TPMs are constantly put in charge of new teams that are working with new technologies and tools. So, you must learn and adapt to new standards actively. You can attend seminars and training to upgrade your skills and improve your problem-solving capabilities. 
Networking is a huge part of the job. Since a TPM rarely has peers who are agile project managers themselves, it's tougher to seek support. It's a good idea to branch out and attend meetups that put you in touch with mentors who can help you grow. 
Salary of a Technical Program Manager
The annual salary of a TPM is dependent on the individual level of the job, the type of company - small to mid-sized to large-scale, and the location you are hired in. 
However, as per PayScale, on average, the salary of a technical project manager ranges between the US $55,000 to $133,0000 annually. It is interesting to note that the field is expected to grow by 15% in the next three years, so these numbers will only go up. 
Marketing Yourself as a Project Manager
The position also comes with a variety of benefits that include insurance plans, paid holidays, medical, retirement coverage, among other packages. The position is also linked with incentives for TPMs who succeed in fulfilling business objectives and exceed organization goals under the proposed budget. However, this varies from organization to organization.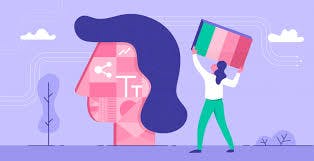 As we discussed, there isn't a specific educational background companies are after. It's a combination of some rather unspecified technical, developmental and management skills, although all of these require a strong decision-making capability. 
So, here are some key points you can lead with to make your application stand out in this scenario: 
Entrepreneurial skills
An entrepreneurial spirit is invaluable to the growth of any organization. As someone who will be at the forefront of a program, facilitating collaborations between IT departments, upper management executives and shareholders, it is important that you bring indispensable business skills to the table. 
Communication Skills
We've already highlighted the importance of communication skills in this scenario. TPMs are put in charge of an entire business unit where effective communication is key to aligning the multitude of business processes. This includes communicating business objectives, roadmap-planning, leading system architecture discussions and meetings with stakeholders, among other responsibilities. 
You must thus be able to demonstrate exceptional interaction abilities that will steer an entire organization - both technical and non-technical departments - towards a common goal. 
Strong technical aptitude 
Depending on which organization you hope to be a part of, you must showcase a relevant technical background that would assist you in the successful execution of programs for that company. This will also qualify you to handle different teams that possess a variety of technical skills and put you in an inspiring position to lead them forward. 
Leadership and decision-making abilities 
TPMs should be capable of devising strategies for programs that meet a business's big-picture goals. This requires making important decisions at every step of the way. 
Demonstrate that you rely on solid data and empirical evidence to base your decisions on. This is crucial to the long-term sustainability of any organization. 
Furthermore, these decisions should be followed by rigorous action-taking, for which you require strong leadership skills. Even though the every-day job description of employees is pre-determined while devising roadmaps and courses of action for a program, it is a TPMs ability to lead that guides them to achieve a goal. 
Therefore, leadership skills are something to definitely highlight, while marketing yourself as a technical program manager.
Know your audience
Obviously, a business wouldn't put someone in charge of program development and deployment if they didn't have a deep understanding of the short-term and long-term objectives of their company. To market yourself for a specific company's technical program manager position, you should make sure you acquire in-depth knowledge of their practices, project management styles and expertise.
Apart from these, it is recommended to provide evidence of people skills, mitigate risks, plan strategically, and create a healthy and learning environment for different teams to work in. A strong judgement and the ability to identify priorities are rather crucial in this line of work. 
On a side note, it might also be a good idea to polish your writing skills as well, since reviews and reports are a huge part of a technical program manager' job. 
Final Thoughts
As companies grow larger in size, it has become imperative to implement cross-collaborative practices within their ranks to streamline business processes. Furthermore, there are a lot of engineering teams and stakeholders, cross-dependencies and complex problems that need due attention so that everything is aligned. 
TPMs are entities that help balance these cross-functional programs as they efficiently monitor, control and track a project and ensure its smooth delivery. In short, Technical Program Managers effectively reduce the time and resources required for a program and accelerate an organization's progress. 
Naturally, there is a growing demand for TPMs today. 
Not to mention, a TPM role is relatively fast-paced; you are involved in exciting ventures on a regular basis and get to interact with intelligent people, all the while undergoing constant growth. 
As the Technical Program Manager of iHeartRadio, Corey Apar herself puts it, "I like that no two days are ever the same. It keeps things from getting stale or boring."
Former Facebook Technical Program Manager, Liana Gevorgyan vouches for the contentment, value and empowerment the role stands to bring. She says, "TPMs can add an impact for employees, can add happiness and satisfaction on how people do things, can increase customer satisfaction, can monetize successes for the company through revenue generation, cost-saving or new streams generation and many more ways. All of which is really empowering."
All this, in combination with the attractive salary packages and benefits, makes Technical Program Management an excellent career path for anyone in the software industry. 
So, if you are really interested in becoming a technical program manager, make a note of all the important pointers detailed in this article and set sail in your desired direction. You might also want to brush up on frequently asked TPM Interview questions to prepare yourself better. We wish you the best of luck!